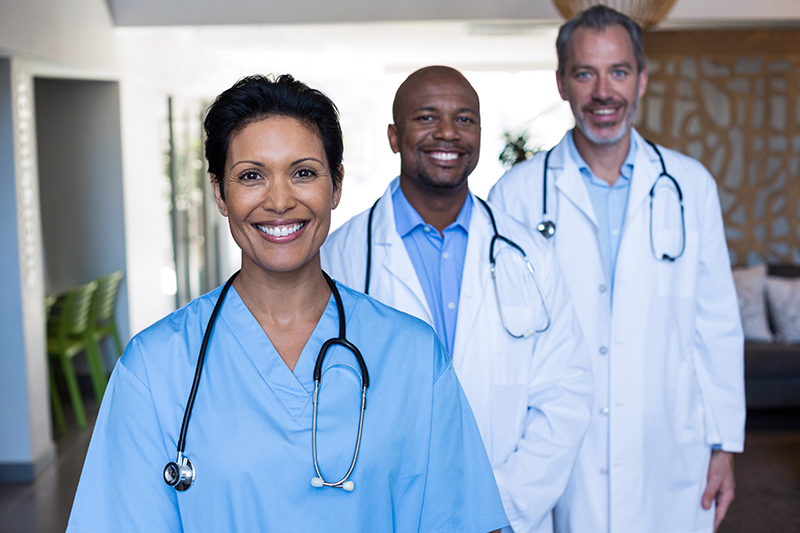 BECOME A PRECEPTOR
Contact Us
Online Clinical Precepting Learning Opportunities
The Office of Regional Primary Education (ORPCE) at Area L AHEC is looking for dedicated and enthusiastic primary care practitioners interested in teaching medical, physician assistant, nurse practitioner, pharmacy, and other health professional students in the providers' community-based practices. We would love to have you listed as a preceptor in our program. The purpose of the Office of Regional Primary Care Education (ORPCE) is to facilitate and enhance high quality, community-based education for health science students from all North Carolina academic centers. Funding for these efforts is provided through the North Carolina AHEC Rural Primary Care Initiative. Our new NC AHEC tagline, Recruit, Train, and Retain, is incorporated through the work we do with our preceptors. ORPCE staff serve as the liaison between community practices and health science schools. We support preceptors and assist students and schools in the following ways:
Health Science Schools
The ORPCE staff works with university course directors and clinical coordinators to assist with organizing clinical community-based placements within the five-county (Edgecombe, Halifax, Nash, Northampton, and Wilson Counties) region of Area L AHEC.
Preceptors
The ORPCE staff supports community preceptors through preceptor development activities, access to the AHEC Digital Library (ADL), and processing preceptor payments when applicable. The office also serves as a preceptor advocate in local and statewide discussions.
Students
Students are supported through:
information technology assistance
local educational seminars and workshops
student housing
assistance with site identification
Area L AHEC maintains 7 apartments in Rocky Mount, Roanoke Rapids, and Wilson to serve the needs of students rotating within the region. For more information, email
Patty Collins
or call (252) 972-6958.